Creative Dog Grooming Is An Art.
Creative dog grooming is a wonderful world of color, the possibilities are endless with the OPAWZ creative pet grooming products to completely transform your dog into a walking piece of art.
You don't have to get crazy when trying creative grooming techniques on your dog. Start as small and temporary as you want. OPAWZ offers all-natural & safe-for-your-dog products that you can start off with.
Meet Betty Huang
In this OPAWZ Creative Dog Grooming Seminar, we are thrilled to have an opportunity to invite professional pet groomer - Betty Huang from Taiwan, China.
In the past 28 years, Betty Huang has devoted herself to the pet grooming business. Betty has done more than 100,000 pet grooming in her hands and has accumulated rich experience in pet grooming. Starting pet grooming teaching in 2007 and many students have started their own businesses. Betty Huang is currently the owner of Love Pet Salon in Taiwan.
 Creative Grooming Works Done By Betty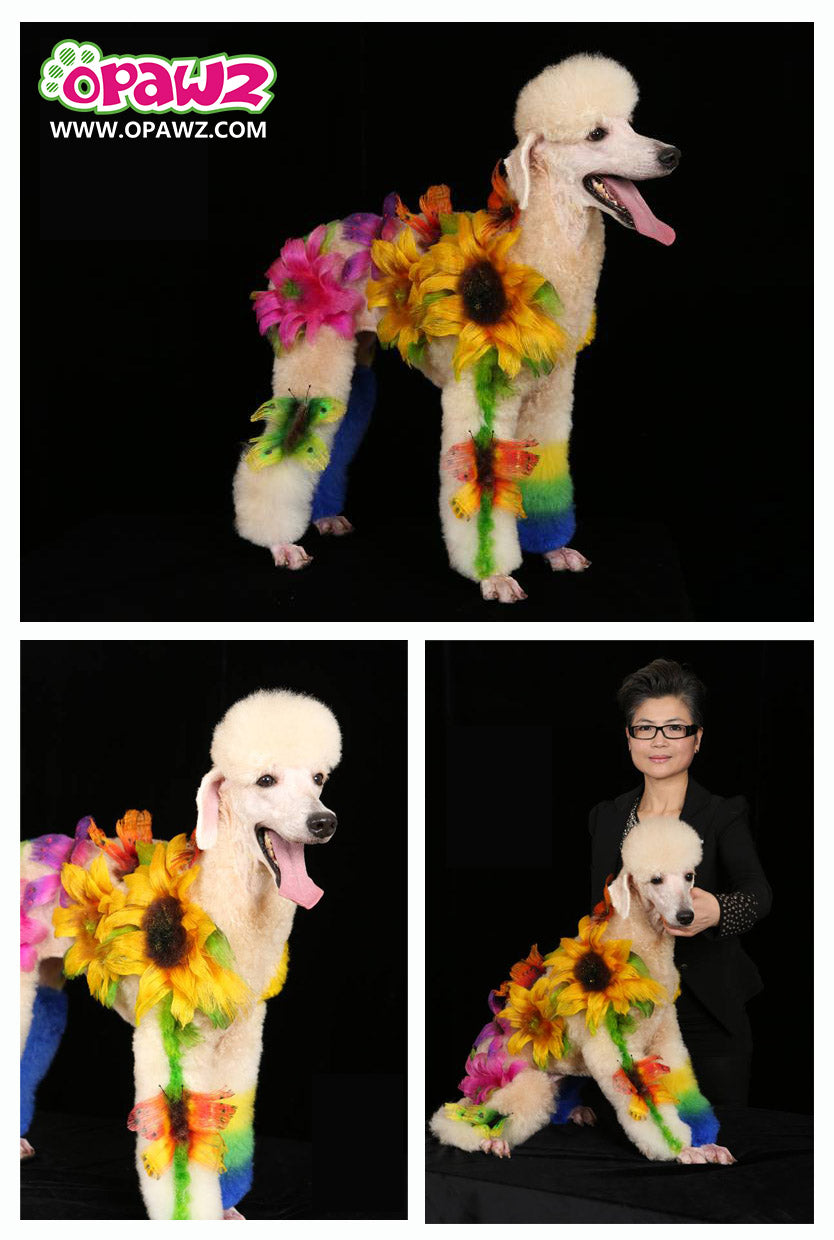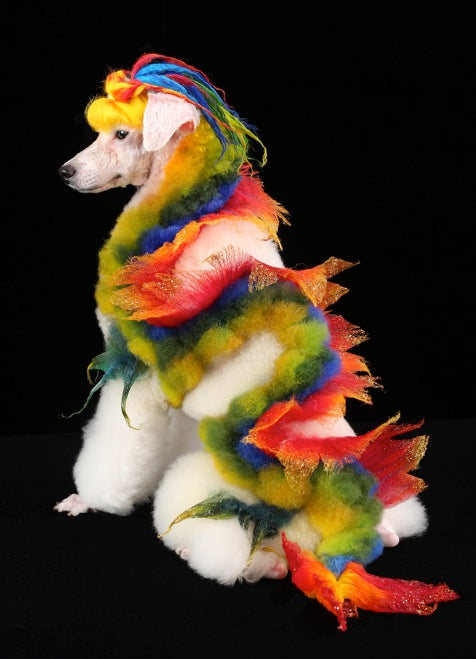 OPAWZ Creative Dog Grooming Seminar 2022 
During the OPAWZ two days seminar & workshop (November 17 - November 18, 2022), Betty demonstrated from beginner to senior level techniques and skills to students for creative dog grooming and pet grooming. 
The purpose of pet grooming is to maintain the cleanliness, health and beauty of pets, and to formulate pet grooming styles according to its needs. The pet grooming modeling carving is another pet grooming technology extended from the pet grooming business.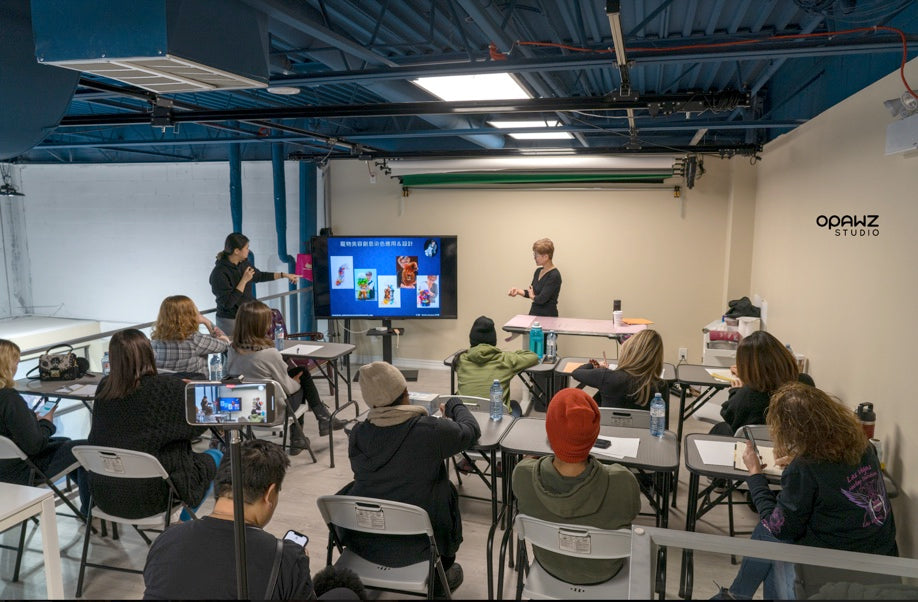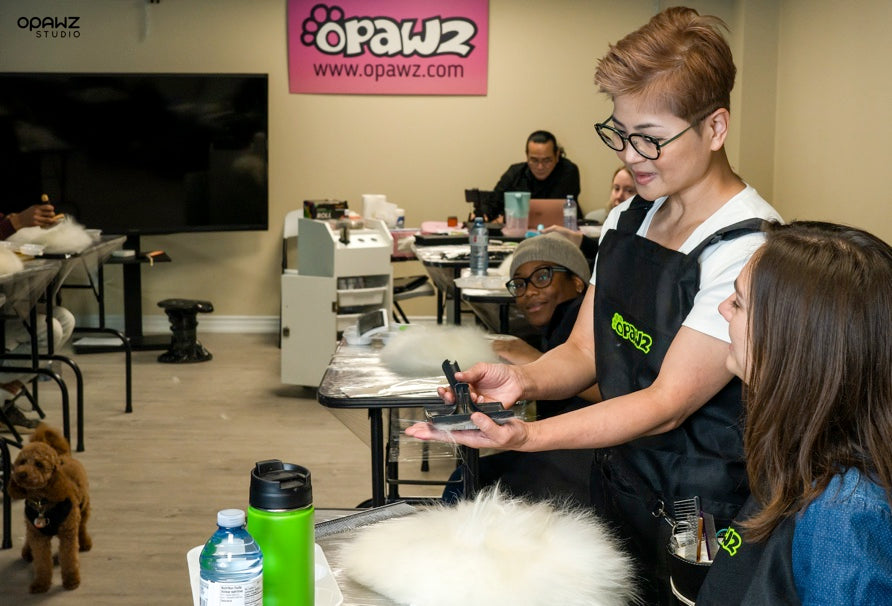 We do apologize for the short notice of this event, but we are excited to see students coming from as far away as Ottawa to attend our seminar in Toronto. Therefore, we have students new to the grooming world. They are encouraged to do hands-on coloring and experience with different color products such as pet hair dyes, dog chalks, blow pens, glitter gel, airbrush and more!
Betty Huang OPAWZ Seminar & Workshop
Our Students' Works From 

OPAWZ Creative Grooming Seminar 2022

Students are being passionate about creative grooming and interacting with our OPAWZ Certified Educator Betty Huang regarding pet grooming fundamental skills such as scissoring, thinning, trimming, whitening, wrapping, cleaning, etc!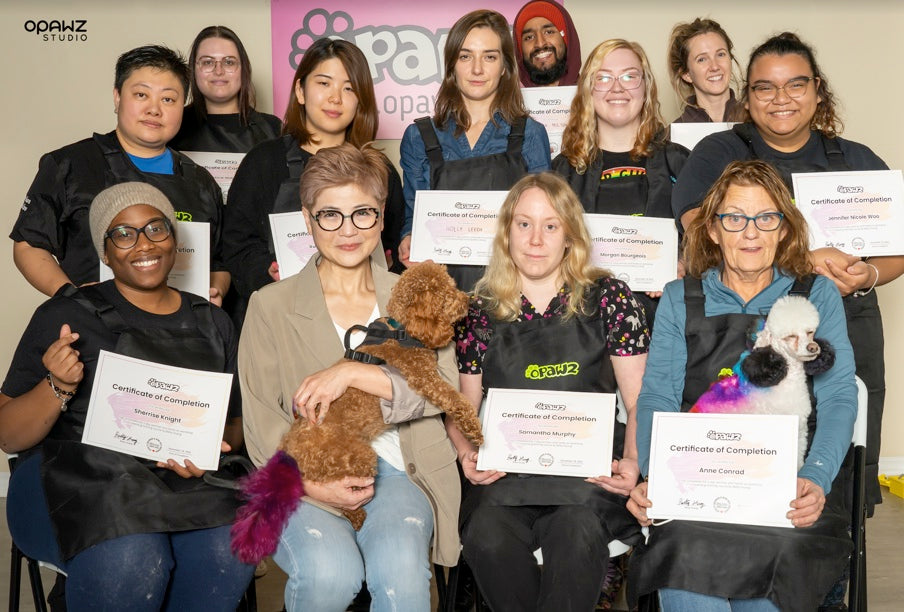 The most frequently asked questions were answered at OPAWZ Creative Grooming Seminar 2022:
How to use OPAWZ color dye to color a dark hair dog?
How to use OPAWZ products to cover the previous color on a dog?
How to mix two OPAWZ color dyes into your own color?
How to separate the color evenly, not bleed onto other parts/areas of a dog?
What is the proper way to hold the comb/clipper to brush/trim the pet's hair?
We are more than thankful to everyone who attended this seminar. We hope you enjoyed the experience and we are looking forward to meeting you again the next time!