OPAWZ IS HERE!
Toronto Christmas Pet Expo 2022
2022 November 19 – November 20, 2022
This is OPAWZ 1st time being an exhibitor at the Canada's Largest Family Pet Show! The Toronto Christmas Pet Show is a pet-friendly event promoting responsible pet ownership. We had two days interactive fun and holiday entertainments cooperated with Puppy Love Spa – Woodbridge.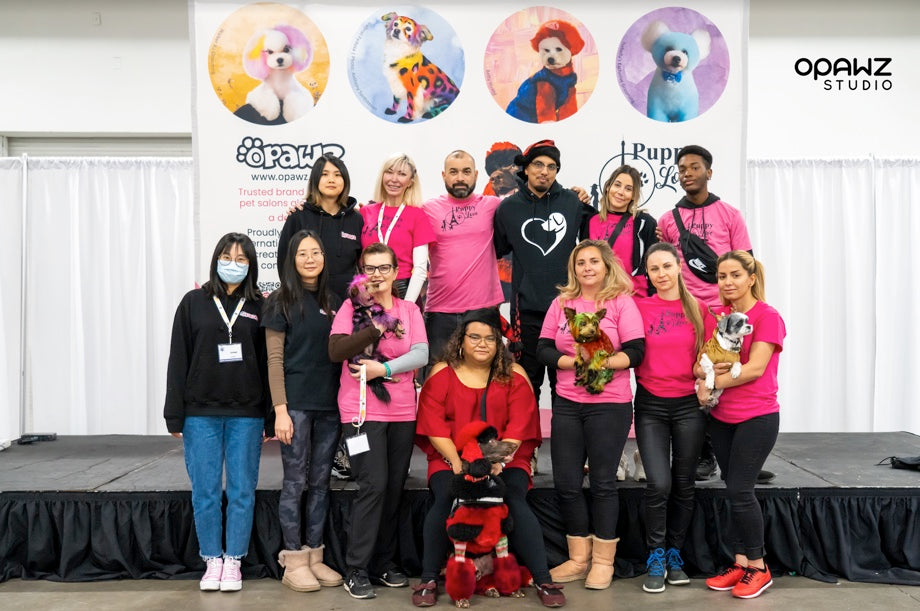 OPAWZ Free Creative Grooming Services
We are excited to share our free services to pet lovers In Toronto Christmas Pet Expo 2022, including nail trimming, ear cleaning, free temporary pet stencil chalk tattoo,  airbrush tattoo and dog paint pen tattoo by using our OPAWZ pet-friendly color dye products.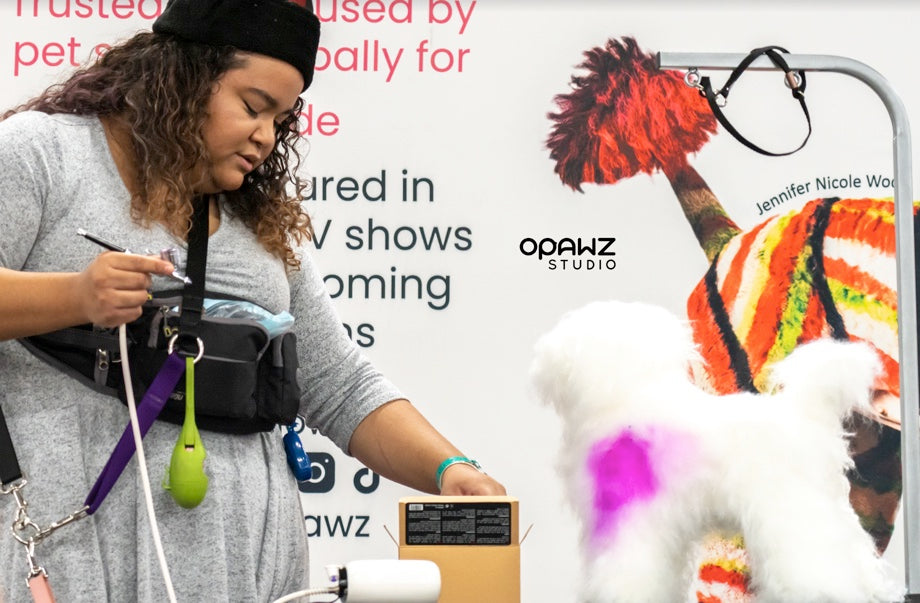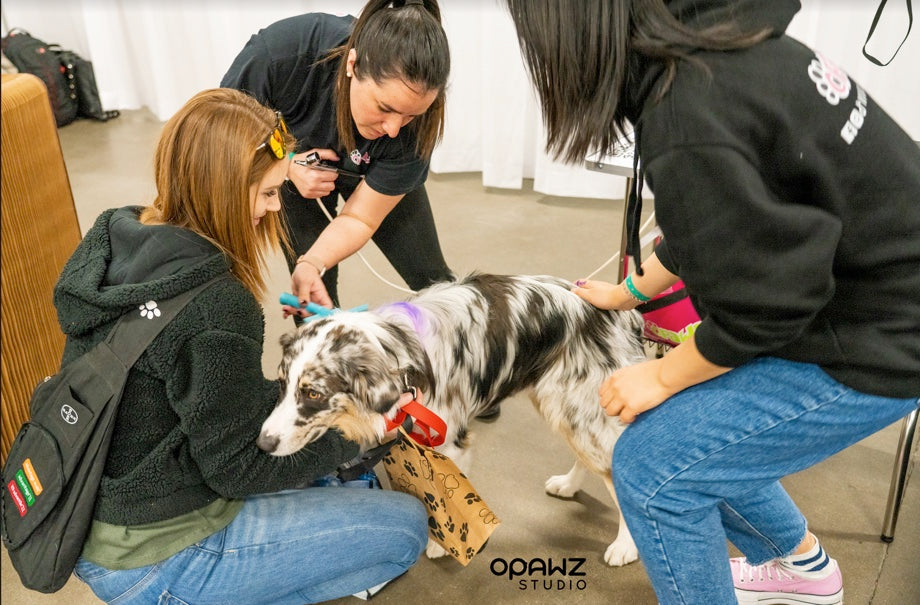 Pet Tattoo With OPAWZ Paint Pens Temporary Dog Hair Dye 


Playing With OPAWZ Pet Hair Chalk Temporary Dog Hair Dye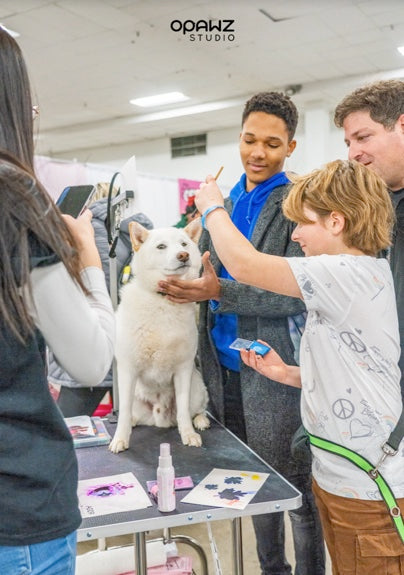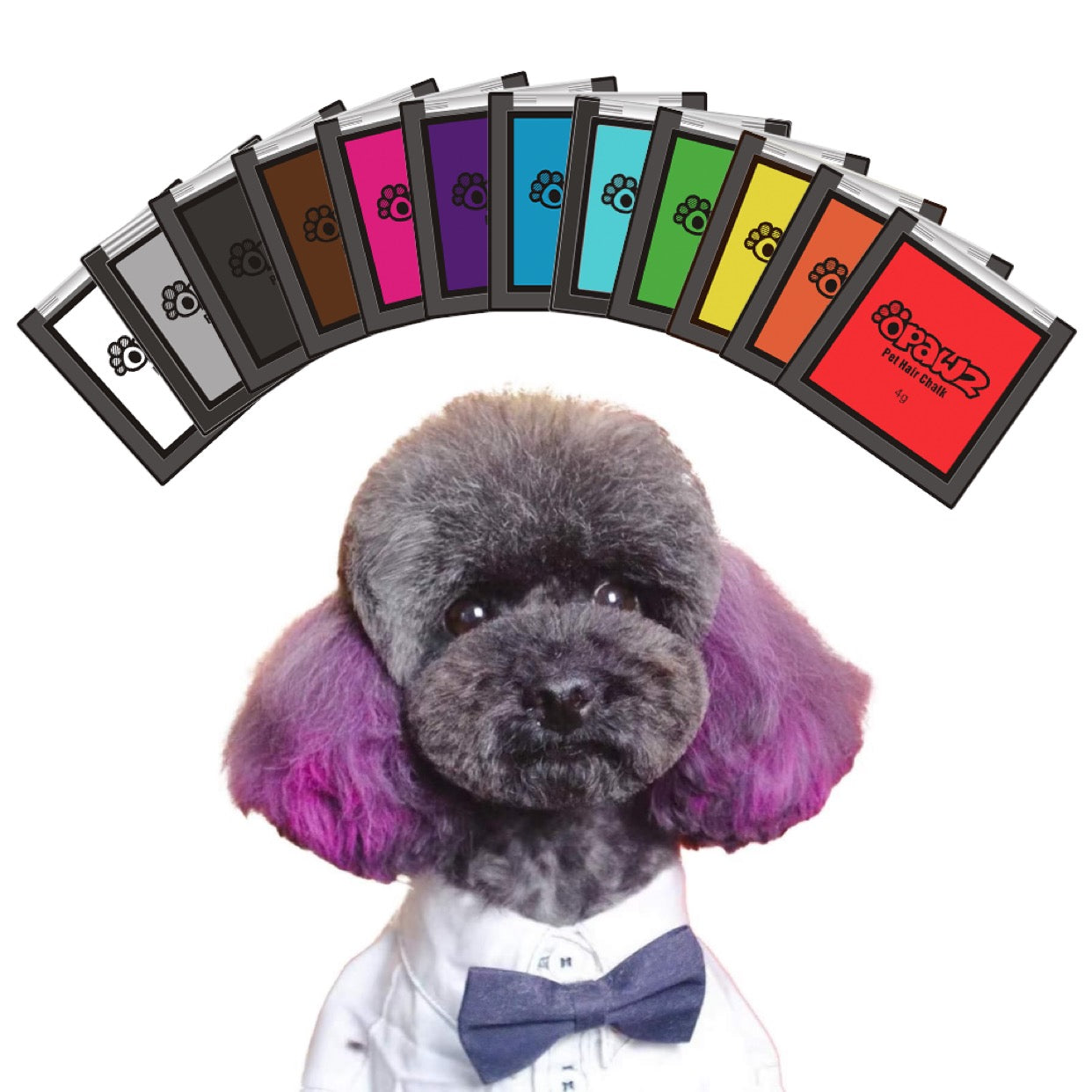 OPAWZ With Betty Huang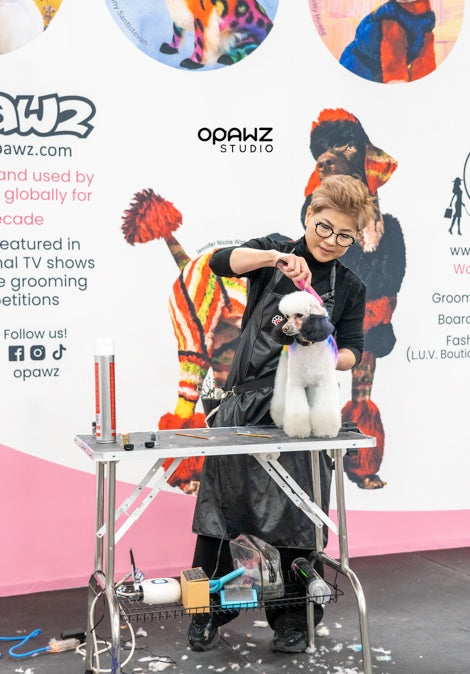 It is an honor for us to have the privilege to invite Betty Huang to the exhibition! Betty was demonstrating pet grooming techniques and skills on real dogs (DangDang & DingDing) with OPAWZ Permanent Pet Hair Dyes & OPAWZ Semi-Permanent Pet Hair Dyes at the Toronto Christmas Pet Expo 2022, and visitors are impressed by her skillset and rich experience!
Creative Dog Grooming On DangDang By Betty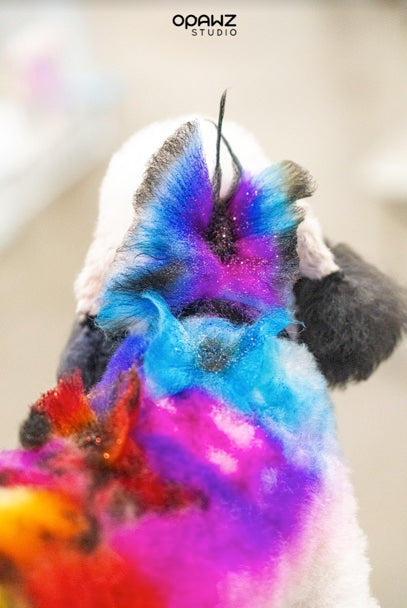 Creative Dog Grooming On DingDing By Betty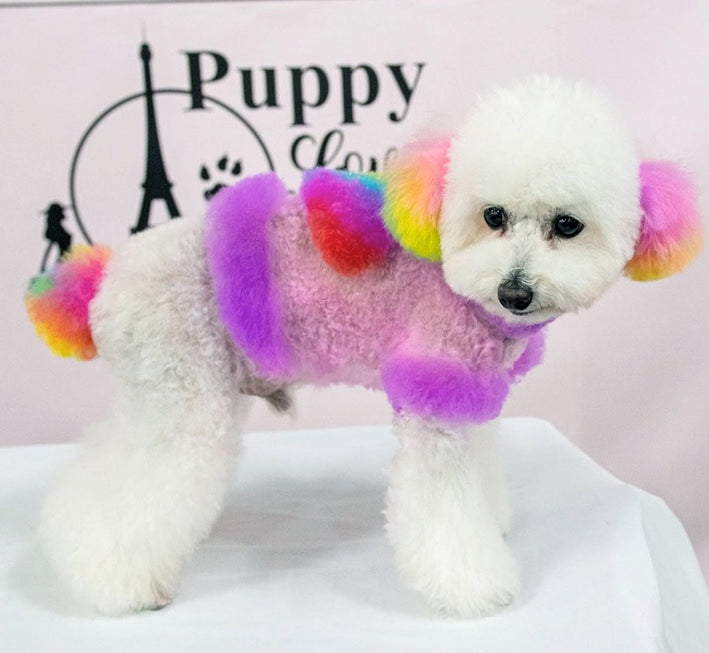 OPAWZ Creative Grooming Competition
OPAWZ held a Creative Grooming Competition and give a shout out to our winners Jessica Holloway (Walter) and Jennifer Nicole Woo (Jaida).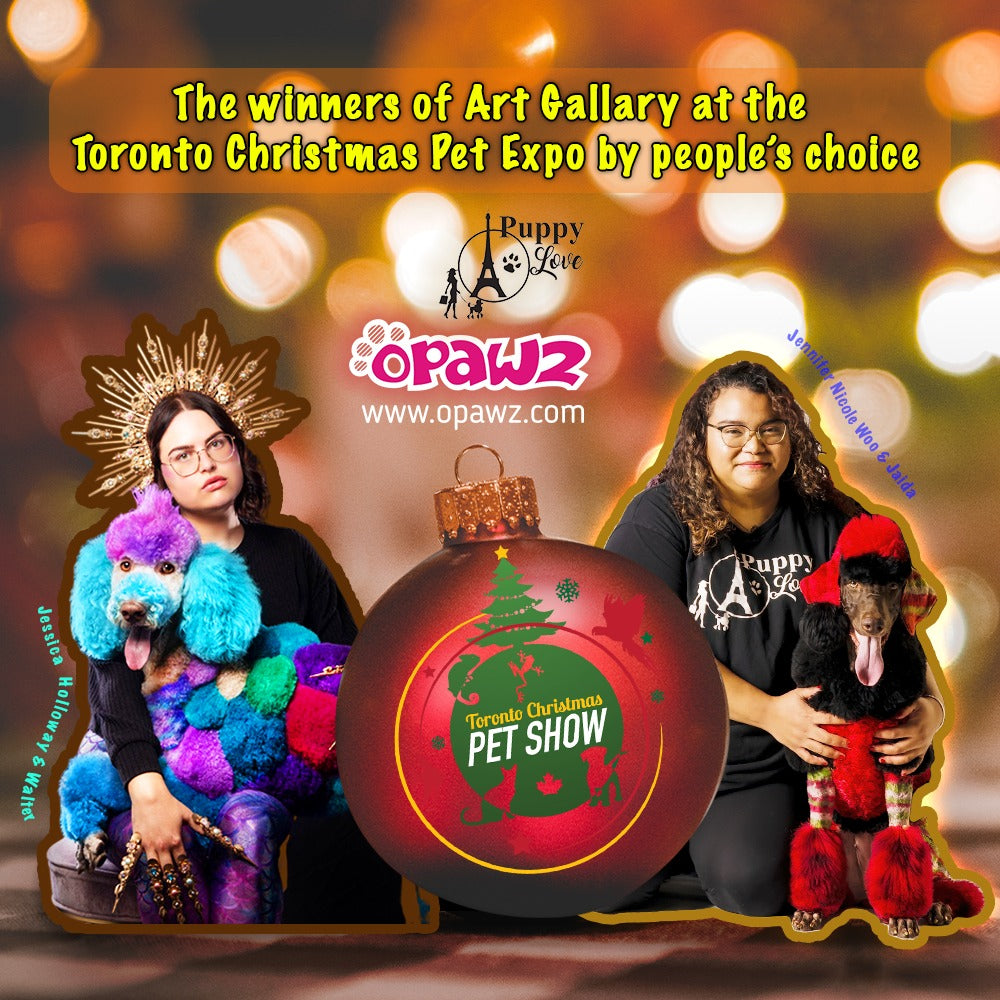 OPAWZ Creative Dog Grooming Competition is to highlight the creativity of individual pet stylists/groomers. Participants in this event use "PET SAFE" OPAWZ Pet hair dye color products and transform their dogs into the artwork by utilizing creative sculpting, color, character creation, and design. This includes appropriate training and oversight for professional groomers to ensure that each dog's safety and well-being are always a primary concern for groomers.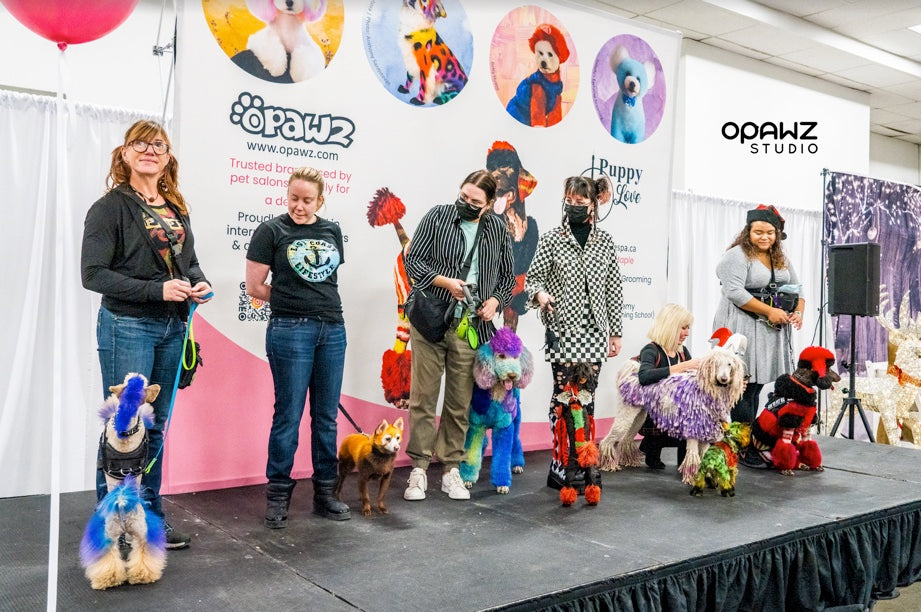 We hope you had an extraordinary time at this Toronto Christmas Pet Expo with OPAWZ!