Step-by-Step: Rainbow Stripes Creative Dog Grooming Tutorial
By Lauren Adams
Cain's Dog House USA
I first started at his mohawk using a brush to paint in the color from root to tip. Then I worked my way down his neck and shoulder area, making stripes coming out from the main line.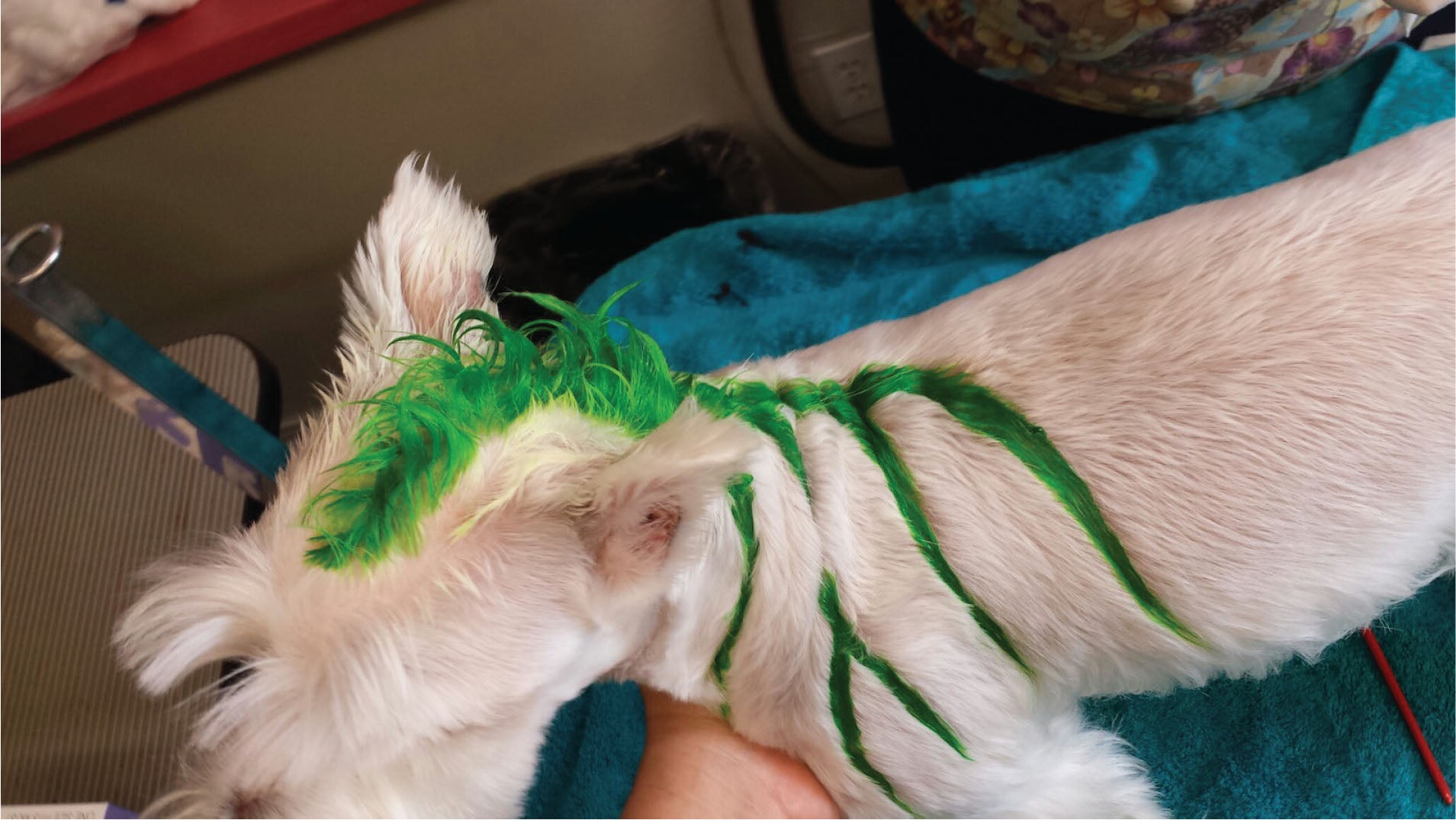 Second, I used my next color to continue the line further down the back with the same idea of stripes branching off.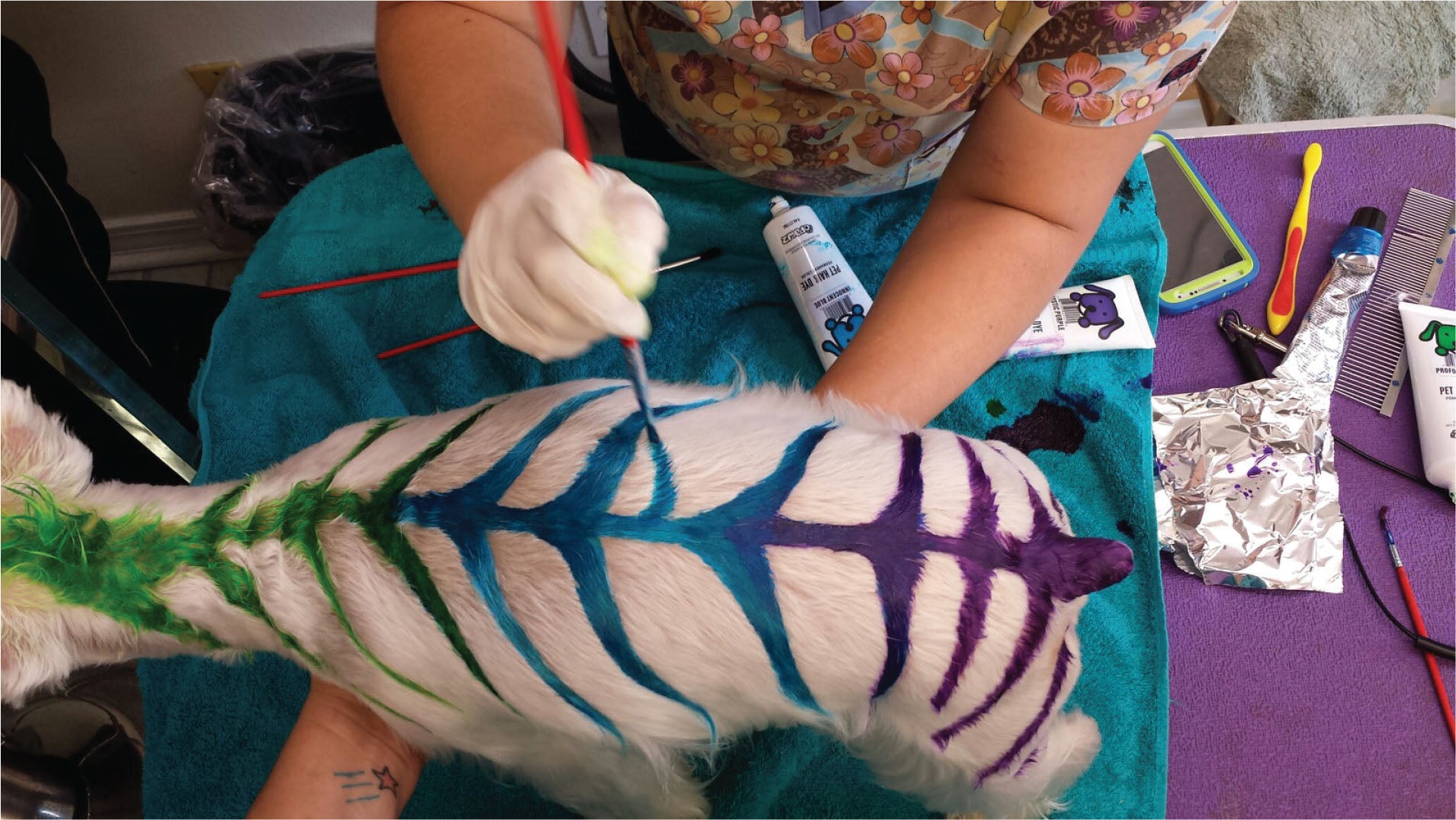 Third, just like the first 2 steps, I continued the line and stripe pattern, but continued stripes down the legs as well.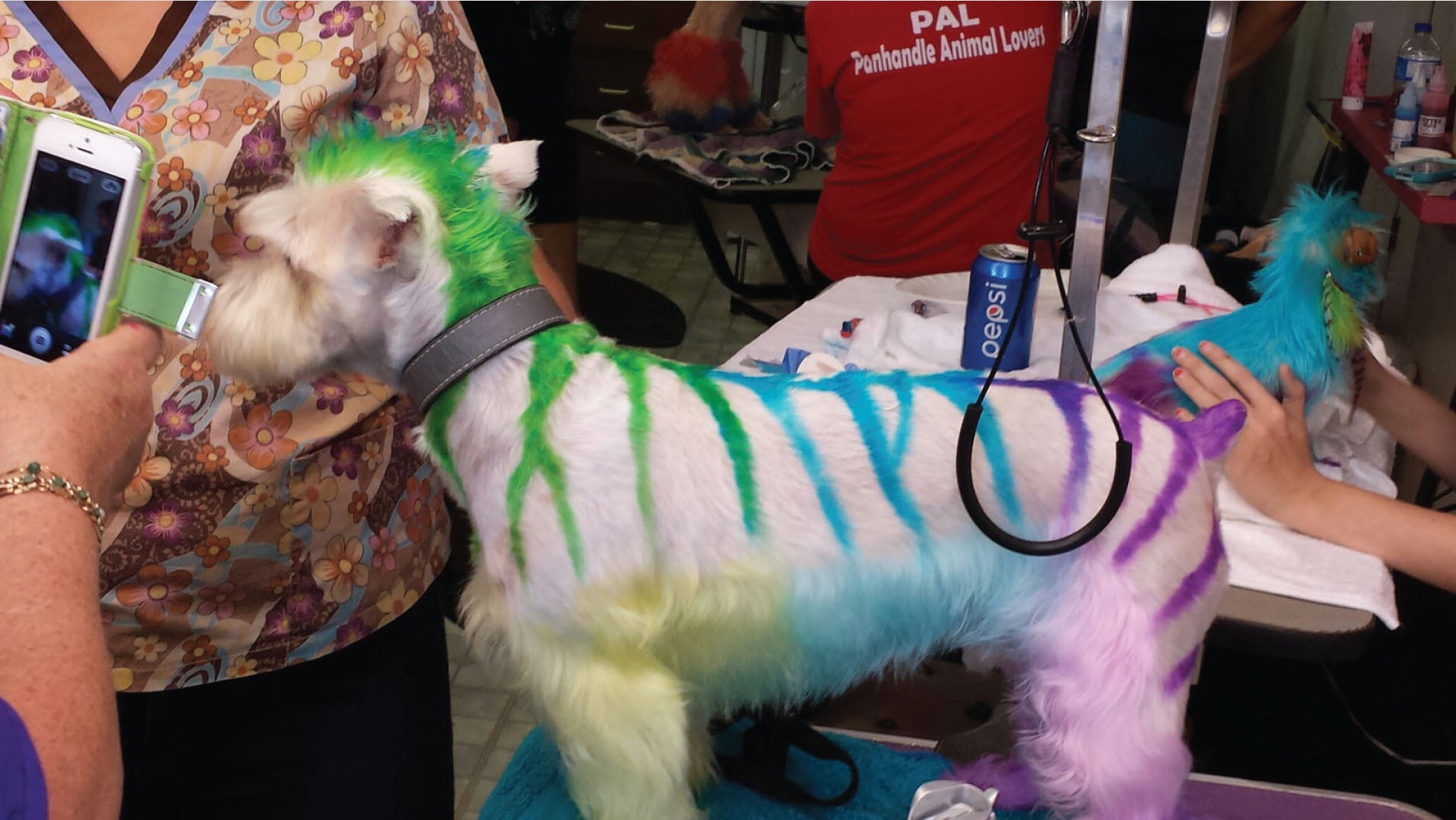 Lastly, taking the dilution creme, mixing with the used colors and adding water I then sprayed his legs and skirt with coordinating colored areas. Also added non diluted color to his feet.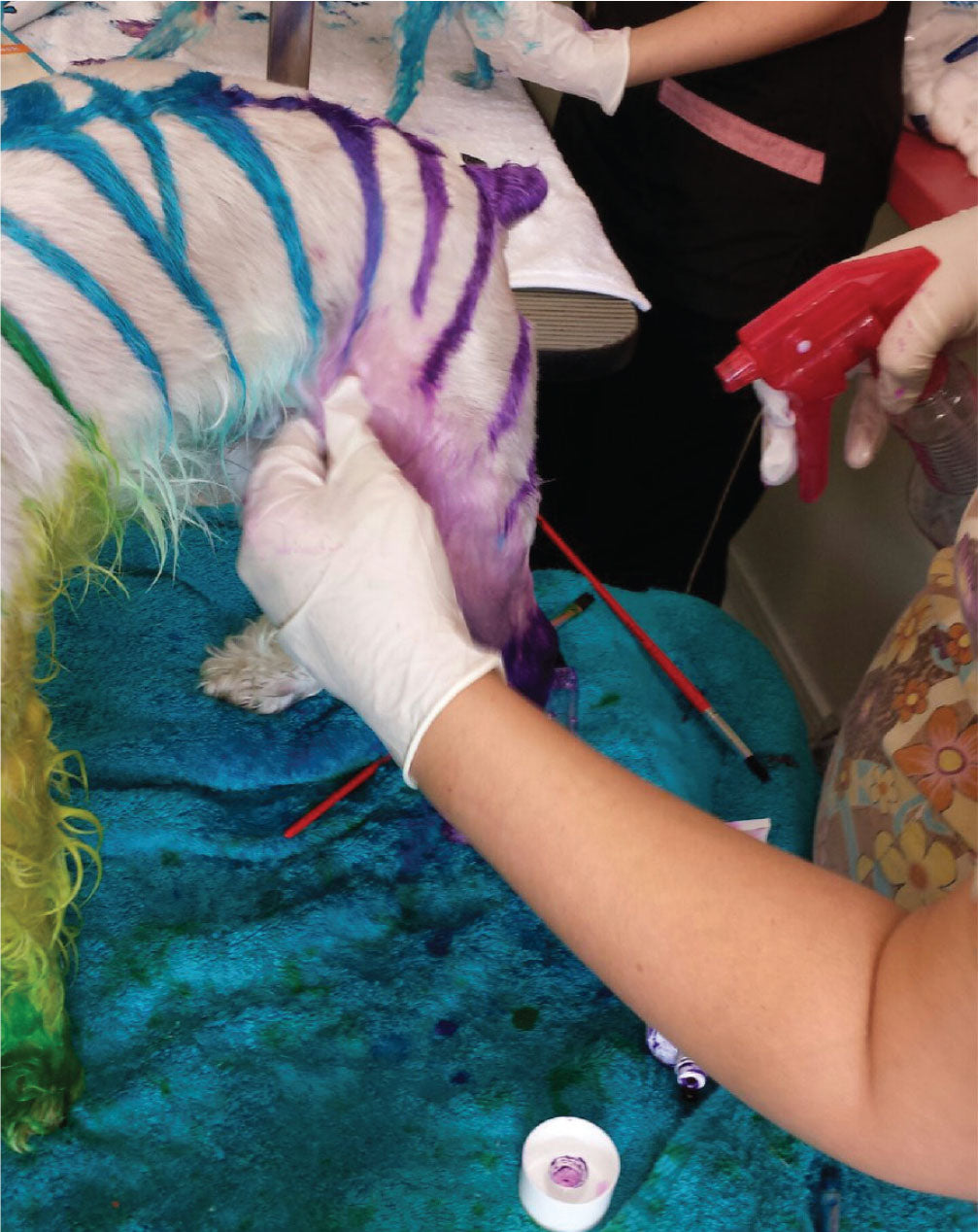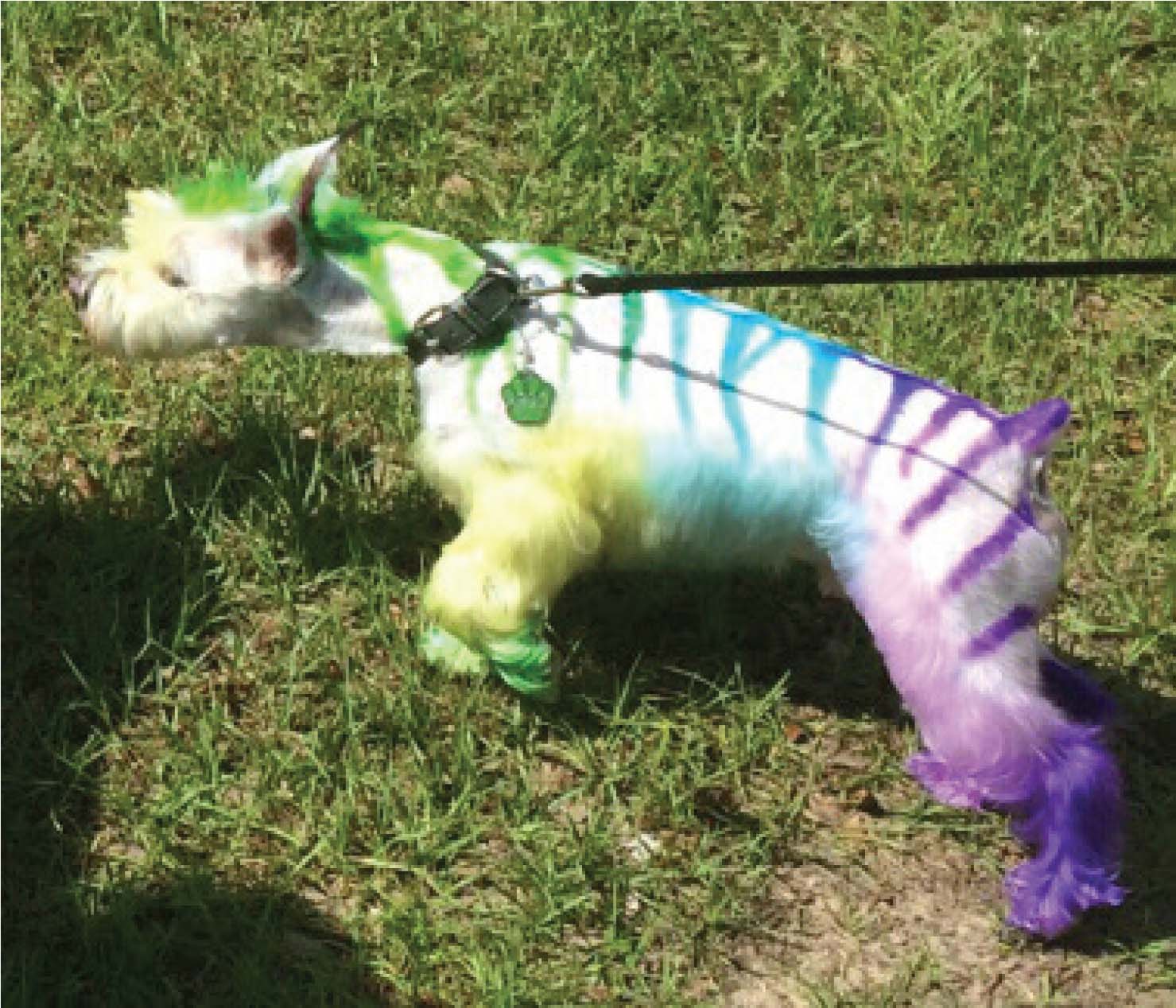 Flattering Pet Hair Color Combinations Your Should Try!
Rainbow Colors Value Pack
Sunset Colors Value Pack
More Animal Styles Creative Grooming Tutorials