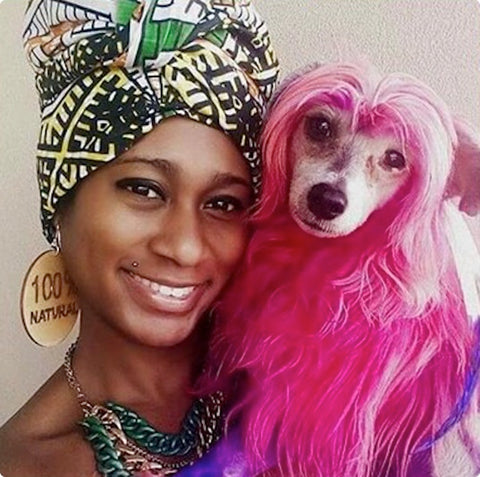 OPAWZ CERTIFIED GROOMER
Anaïs Hayden 
Dog Grooming by Anais 
Atlanta, GA, USA
Website: doggroomingbyanais.com
Instagram: anais_hayden 
Facebook: DogGroomingByAnais
Tell us a bit about yourself.
I have been creative and dog grooming for 18 years.
I have grooming certifications from Penn Foster, Creative Groomers Association and Nash Academy and OPAWZ. I have been featured in Groomer to Groomer magazine, Southern Living magazine and Jezebel magazine. My work has been on TV shows and movies such Martha Stewart, ABC's 20/20, ULIAD, USA Today, Daily Mail, VH1, Well Groomed, Family By the Ton, Ripley's Believe it or not, Anderson Cooper and Haute Dog Season 1 on HBOMAX. I have been on CBS News and did Creative Grooming for the movies The Hunger Games and Triple 9. I won my first Creative Grooming competition in 2011 with my Chinese Crested Powderpuff name Swinger at the Atlanta Pet Fair. My most recent achievement is becoming an ambassador for Wahl. Aside from my grooming business, Swinger and I attend many festivities throughout the city. We attend dog parties/events and parades such as Gay PRIDE, Lupus Awarness, and holiday themed parades such as St. Patrick's Day where I have him colored and designed to match the themes. Swinger and I go to art shows and Human Hair shows like The International Bronner Brothers Hair Show. I have also done pro bono work with the Atlanta Humane Society and Angels Among Us to help get sheltered dogs adopted.
What inspired you to get into creative grooming?
I wanted to work with dogs since I was eight years old. I wanted to be a veterinarian but I am horrible at math so I looked into pursuing my second dream which was art. Luckily for me GOD pointed me in the direction where I was able to combine both of my true loves together and make a career out of it. 
How did you get started?
My first attempt at creative grooming was on a stray Shih Tzu I found on the side of the road. She was very matted so I took her home and shaved her and nursed her back to health. About a month later I decided to try to turn her into a tiger. I do the Tiger design a lot more differently now of course but the photos and the memory I have of the groom holds a special place for me. She was so happy that day. That day we both changed each other's lives.
She now lives with a family friend back in my childhood hometown.
How do you handle criticism?
I understand that creative grooming isn't for everyone and with that comes scrutiny. I don't respond to negative feedback, I choose to ignore that. I respond to those sincerely interested in being properly educated on this unique form of grooming. As a leader in the creative grooming industry I have a responsibility to lead with tact, class and positivity and that is what I want to exercise and display within the grooming industry so that we may continue to beautifully flourish.


What is your favourite opawz product to work with, if any?
The semi-permanent dye and the blow pens.
OPAWZ Pet-Safe Semi-Permanent Dye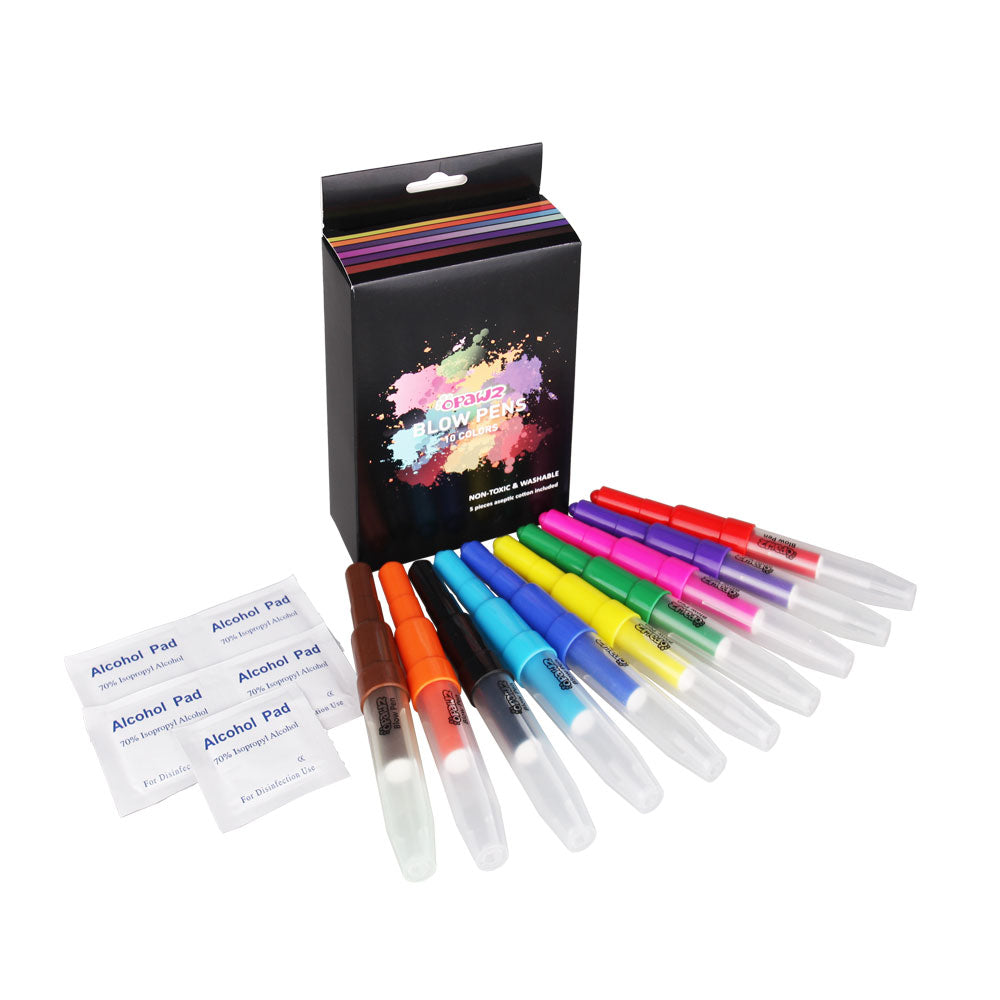 What is your favourite breed to work with, if any? 
I love the Chinese Crested breed.

Do you have any tips for dealing with more temperamental pets? 
Dogs are highly intelligent. Dogs all have their own unique personalities along with their breed standards. We have to pay attention to what they need in order to compromise with a grooming method that will work out safely and diligently in both our favors.
Any advice for aspiring groomers? 
Research, self-educate, ask questions and practice. Always take notes, acknowledge mistakes as mistakes and not as failure.
Do you have any last thoughts?
One of the most rewarding experiences in life is doing something you love that always inspires and changes lives for the better. I could not imagine doing anything more than what I get to do with dogs. I've so been blessed to have dogs in my life.
Selected Works From Anaïs Hayden