For children of the '80s and '90s, Lisa Frank's colorful creations were everywhere. From rainbow unicorn stickers to gumball machine-splattered notebooks to puppy-covered travel gear, her bright designs reigned supreme.
Professional creative dog groomer Gabriel Feitosa, did a Lisa Frank-inspired creative dog grooming with OPAWZ safe pet hair dyes for a beige-coated Chihuahua name Molly, which was reposted by the official Lisa Frank Instagram and was mentioned by Allure. 
Read more details from Allure!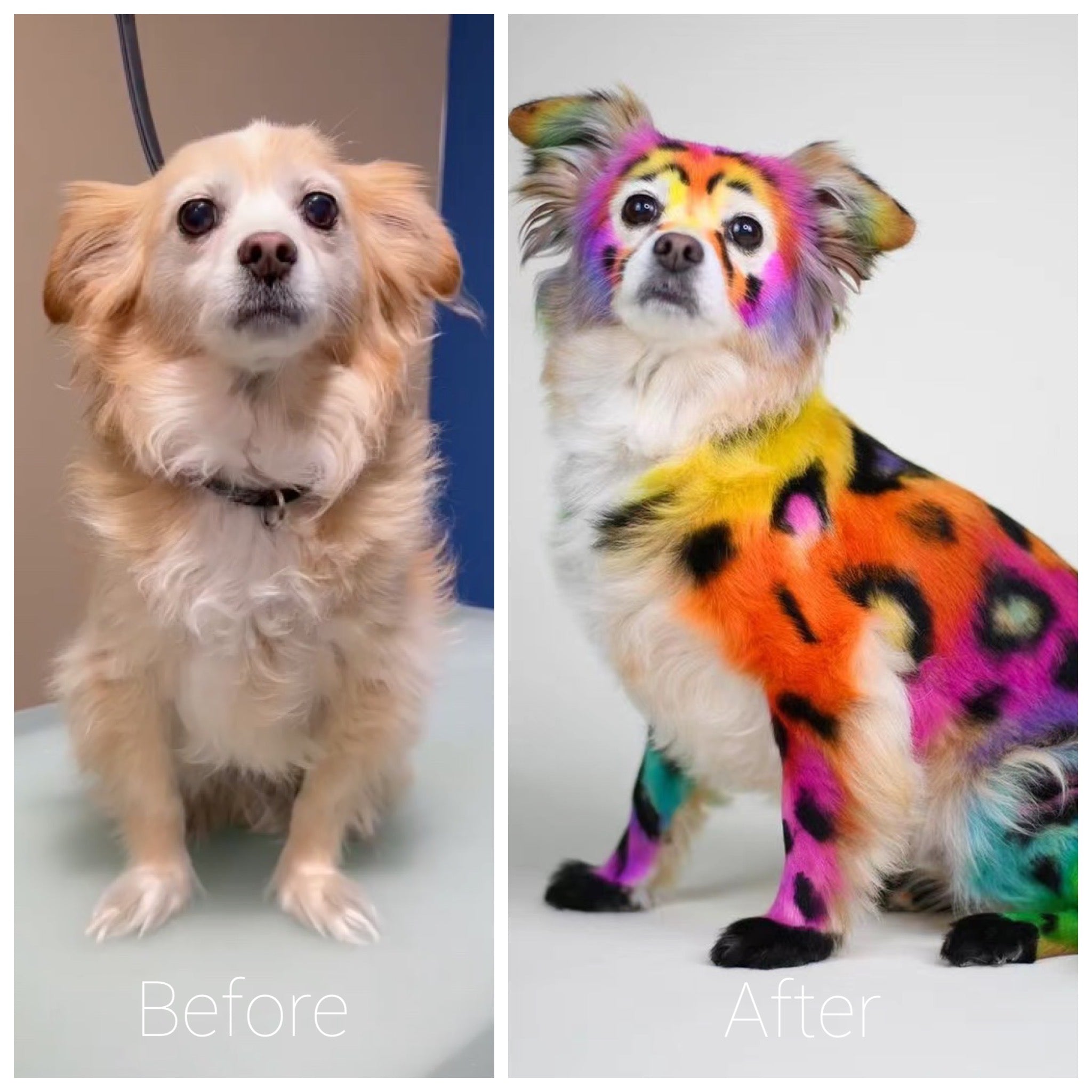 Gabriel Feitosa's Lisa Frank vision creative grooming with a rainbow-infused, leopard-and tiger-print design coloring steps with OPAWZ Pet Hair Dyes:


Feitosa began by outlining a tiger's print onto the pup's coat of fur with OPAWZ black pet hair dye – drawing the stripes on her forehead, muzzle, and crest.
He first filled each circular tiger print with OPAWZ's blue, green, and pink dyes, marking the beginning of this rainbow frenzy.
Then came the outburst of vibrant shades when he covered every inch of Molly's body except for her chest and belly.
A shade of tiger-bright orange was used to outline the area around the eyes while shades of purple, green, yellow, and blue were blended throughout the pup's fur.
Follow Gabriel Feitosa (@gabrielfeitosagrooming) on Instagram for more of his fabulous, safe creative dog grooming designs!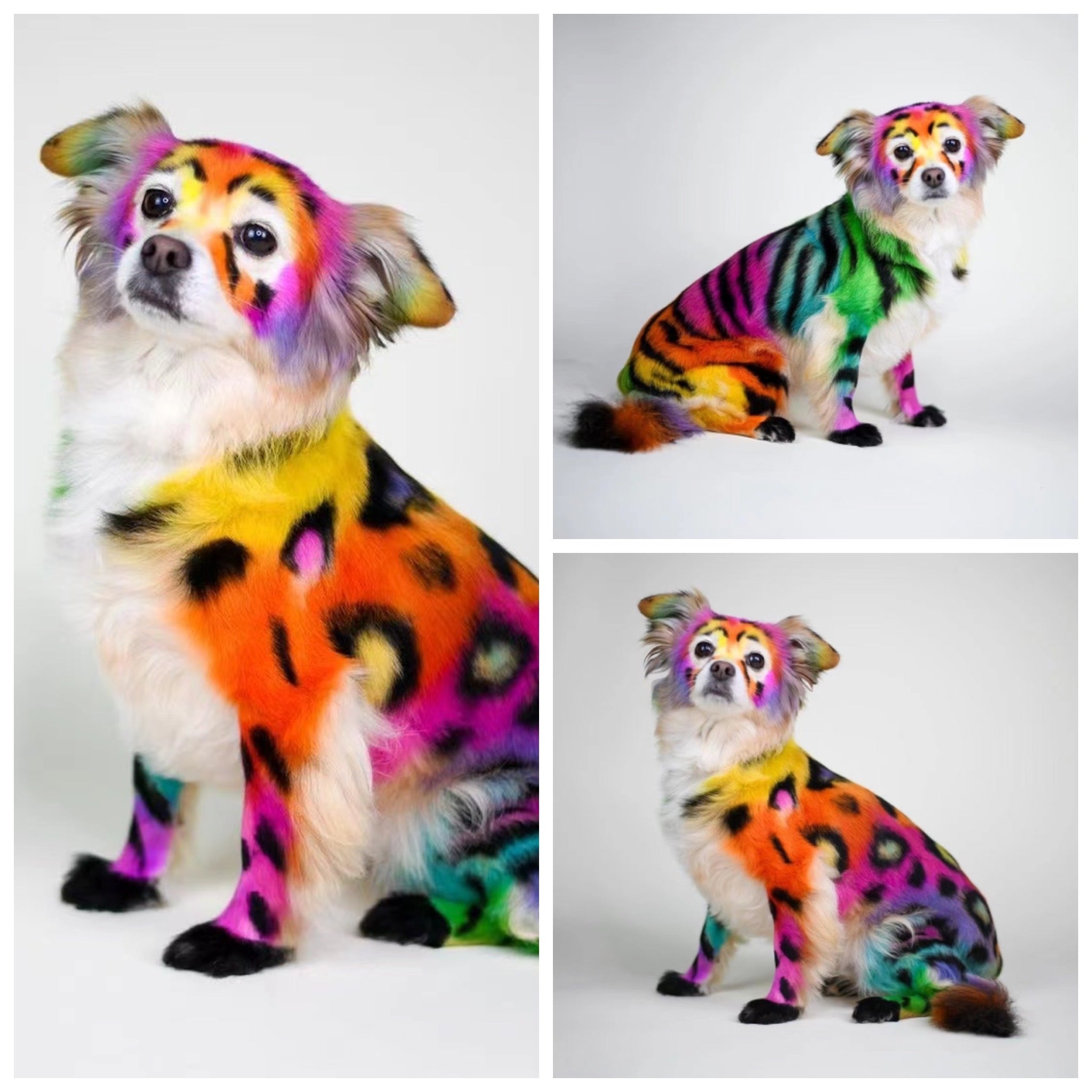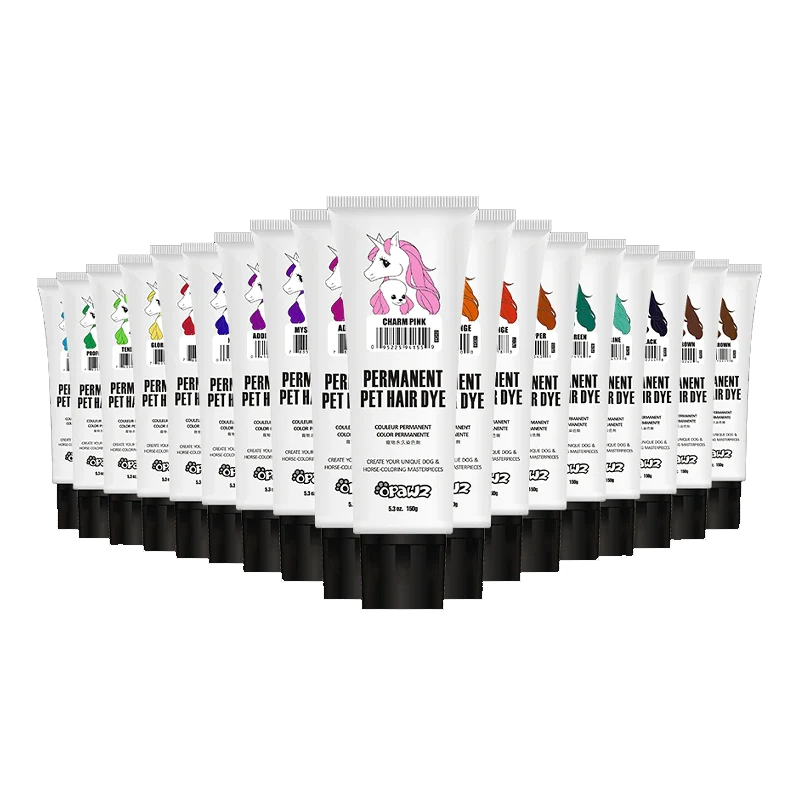 OPAWZ pet-friendly dog fur dye especially designed for pets. Made with non-toxic ingredients making it is safe to use on your dogs. Permanent in a way that the color will stay on your dog's fur for quite some time, bold and impactful color with OPAWZ Permanent Dog Hair Dyes. Lasts 20+ washes.
More Lisa Frank-Inspired Safe Pet Hair Dye Jobs From Groomers All Over The World!