Welcome to the world of creative dog grooming with OPAWZ live tutorial from Lamarius Mathis.
In this creative dog grooming tutorial Lamarius Mathis is going to demonstrate how to color a black dog with OPAWZ pet hair dyes – the safe, non-toxic dog hair color dyes for creative dog grooming, and learn how to captures your imaginations and color of the design in this Live tutorial.
The colors were applied to pre-lightened hair for this look. **LIGHTENING IS FOR PROFFESSIONAL USE ONLY**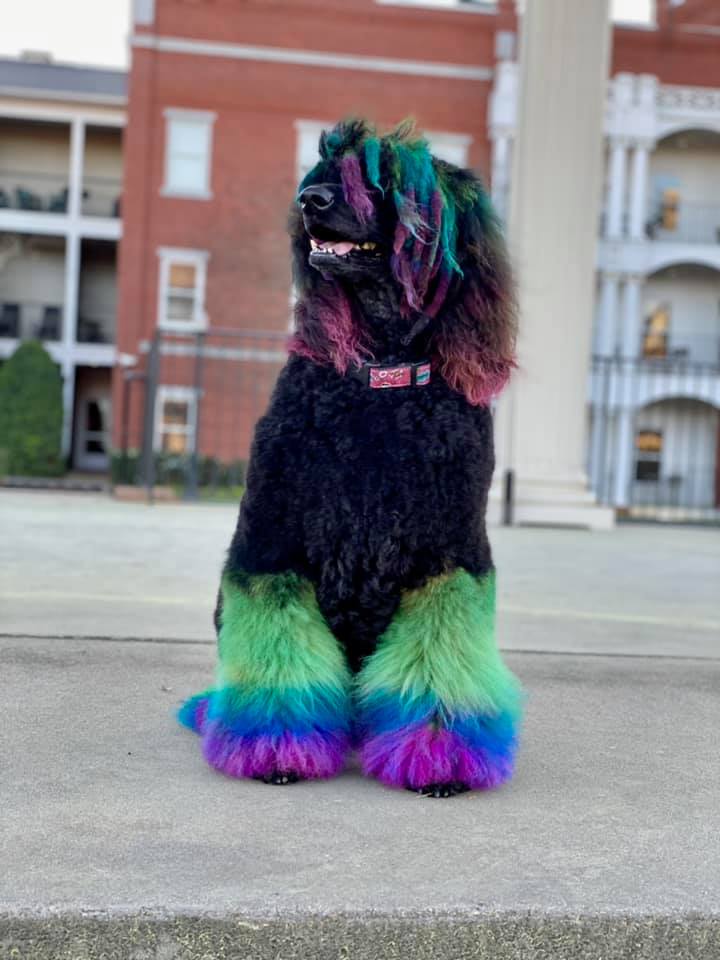 Live Tutorial:
Final Result:
Master the creative sculpting, color, character creation, and design with OPAWZ creative dog grooming tutorials taught by the world's best. Highlight your individual creativity and build bond with the pets as they groom - thorough brushing and adding a touch of color.
Participants in creative grooming and design should always use "PET SAFE" pet color hair dyes.
 Materials Used:
Mix and create unique colors and ombres with OPAWZ Permanent Dog Hair Dyes, with strong coverage on white, grey, apricot, and brown hair. Get vibrant results lasting 20+ washes.
How to Color a Black Dog with OPAWZ Lightening Cream >>
Tips For Lightening Black Dog Hair >>