Welcome to the happy Halloween celebrations at OPAWZ!
Happy Halloween to everyone and their furry friends! Wish you lots of spooky surprises and frightful fun on 'Boo Day'! Add a little gore to your pet's look with OPAWZ safe dog hair dye for a Halloween that's filled with hauntingly happy times and make the night a memorable one.
Contest Theme:  
The spirit of Halloween: Goblins , ghosts , skeletons and all.
Be creative. Be original. Be bold.
Get ready to be blown away
We received over 150 amazing Halloween contest entries this year! 
Announcing our winners of the OPAWZ Halloween Contest 2021
  1st Place - Rachel Baker Ross 
 2nd Place - Rayne Kracko 
  3rd Place - Anais Hayden
People's Choice - Alex Morrison
Honorable mentions:
Christina Lewis Wilt, Bethany Anita Pate, Rachel Christensen
Congratulations!
Special thanks to our judges Lauren Piston, Alyssa Kasiba and Adrian Smith. Thank you for your dedication and skill when it came to the judging of our Halloween Contest this year. Without your generosity, knowledge and patience, this contest would not have gone as smoothly as it has.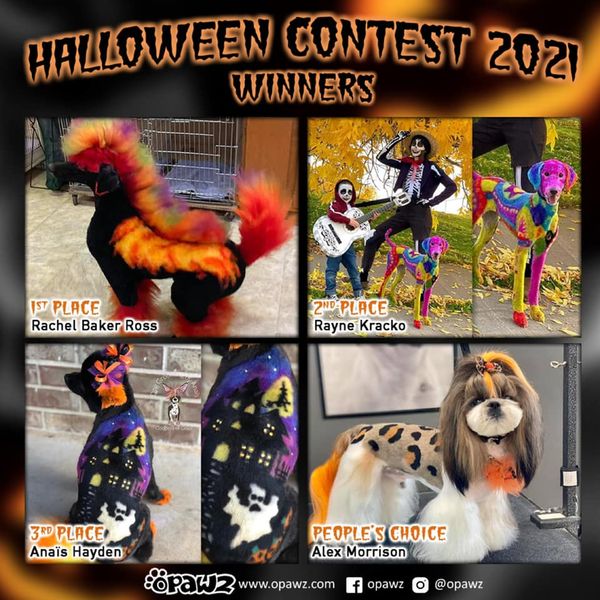 Honorable Mentions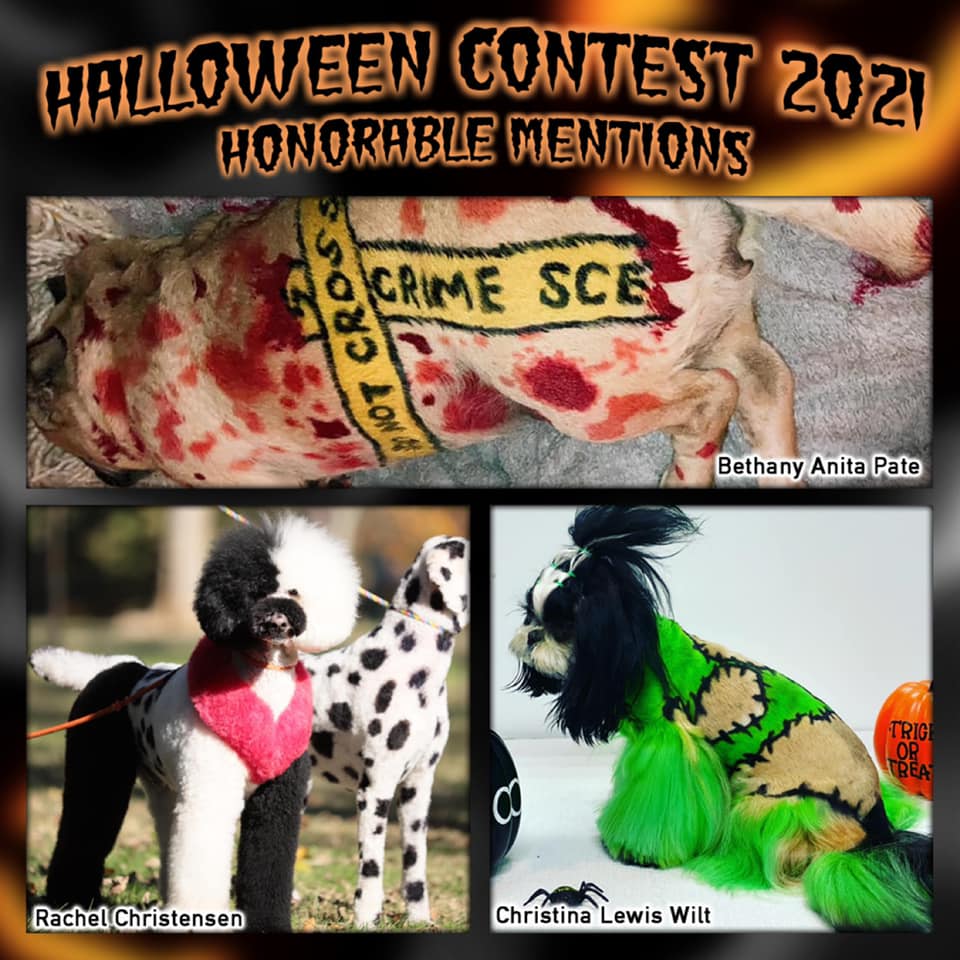 Below featuring t
he top 3 winners and 
more selected entries from the OPAWZ Halloween Contest 2021.
We want to thank all of the groomers for their incredible amazing grooms and support! Please look forward to our next contest soon!