Step-by-Step: Weave Pattern with Pet Safe Dye
Designed & groomed By Yi Ling Chen
Le Mi Pet Grooming Salon 
Here's a weave pattern creative grooming tutorial by using OPAWZ pet safe dye with creative grooming illustrations.
Pet's safety and comfort is always our number one concern.
It is important to use pet hair dyes that are safe for dogs. OPAWZ pet hair dye contains no harsh chemicals — we don't want to hurt your pup while trying to make her coat look fabulous!
Let's Begin! 
Step 1
Draw squares in a grid pattern by using Black Pet Hair Dye as illustrated below: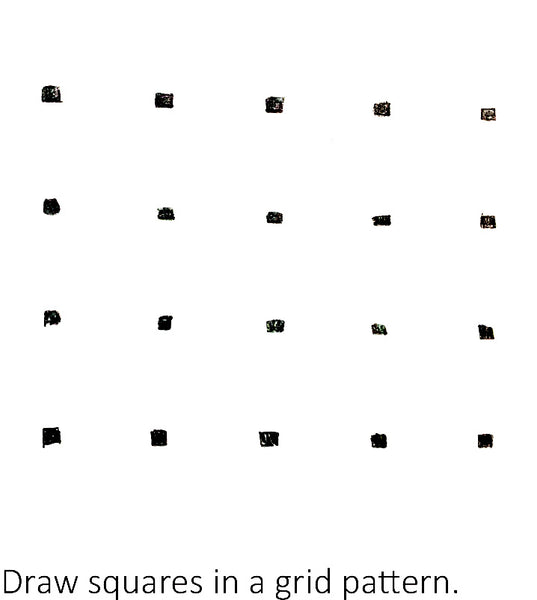 Step 2
By using scissors, trim & connect the dots with lines, alternating on each side for every square. See illustration below: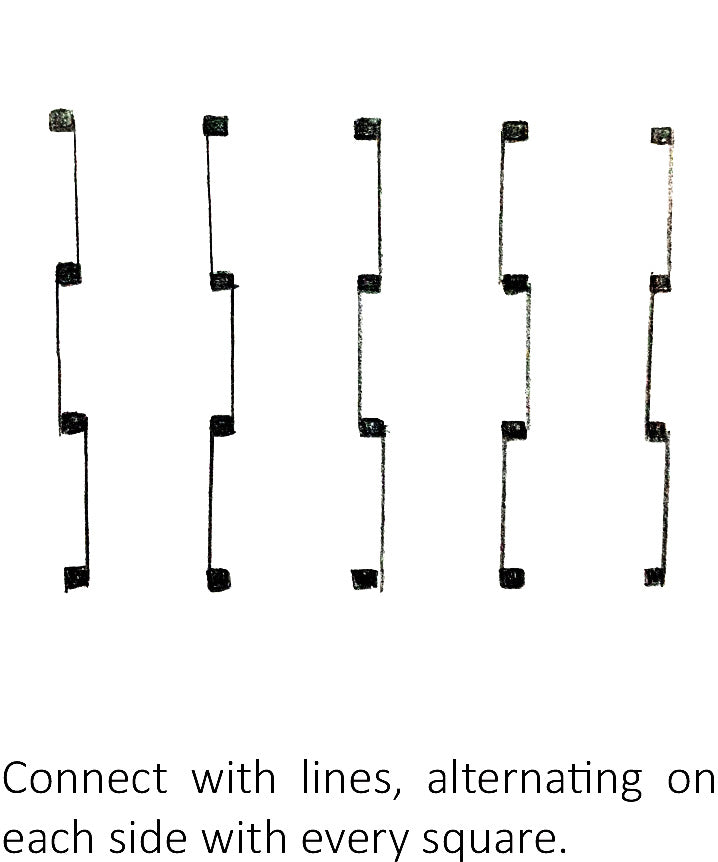 Step 3
Do the same horizontally as illustrated below:
Trimming Result: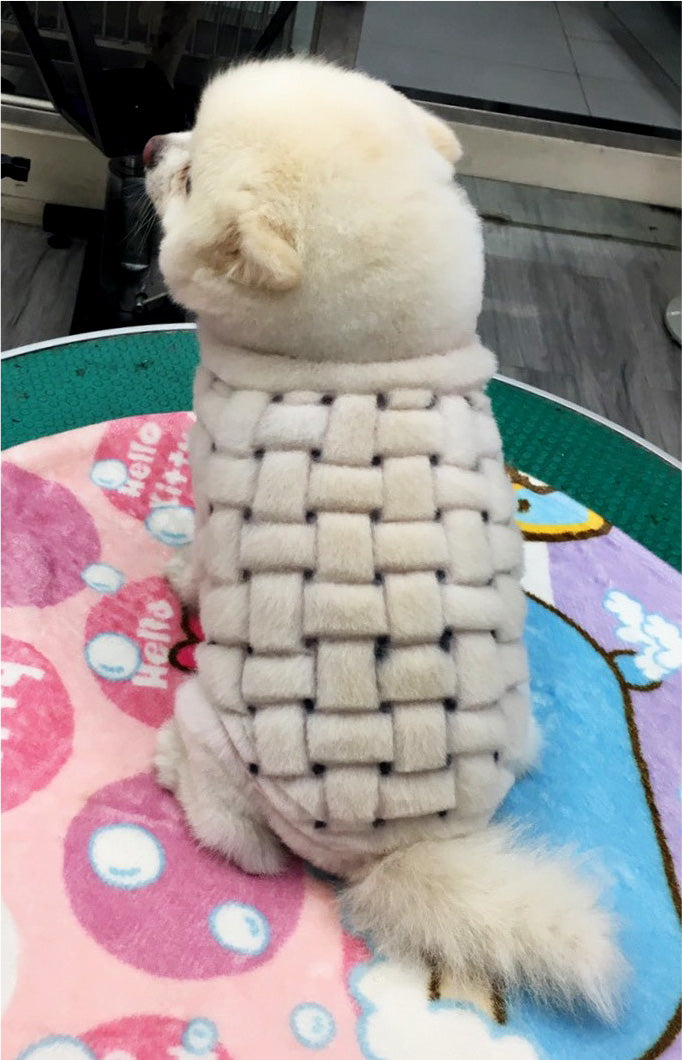 Step 4
After trimming the coat, add shading to the edges with OPAWZ black pet safe dog hair dye, keeping the center light to create a 3D coloring effect as showed below: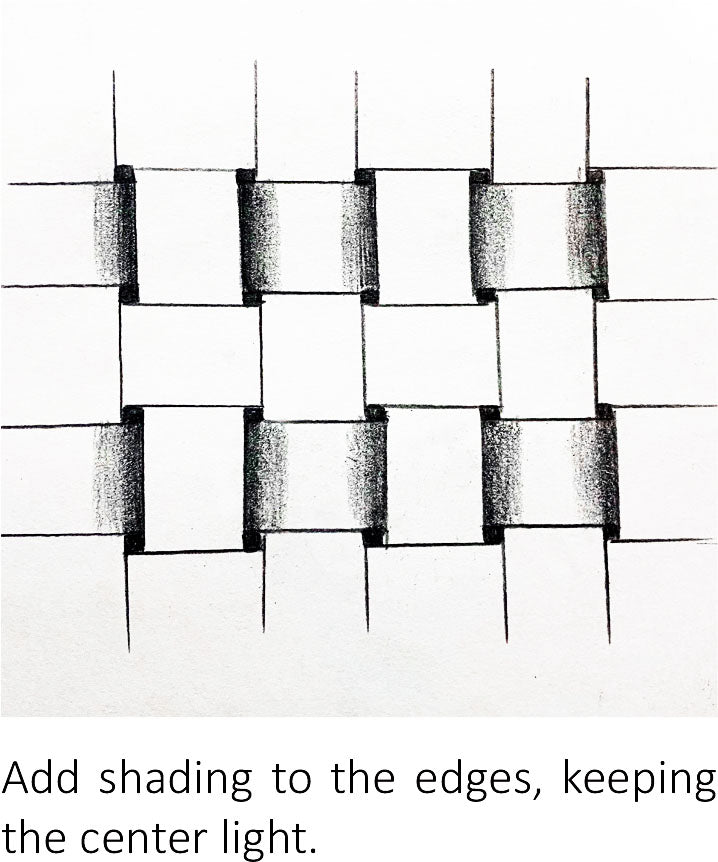 Step 5

Continue shading to create a 3D effect with OPAWZ pet safe dog hair dye.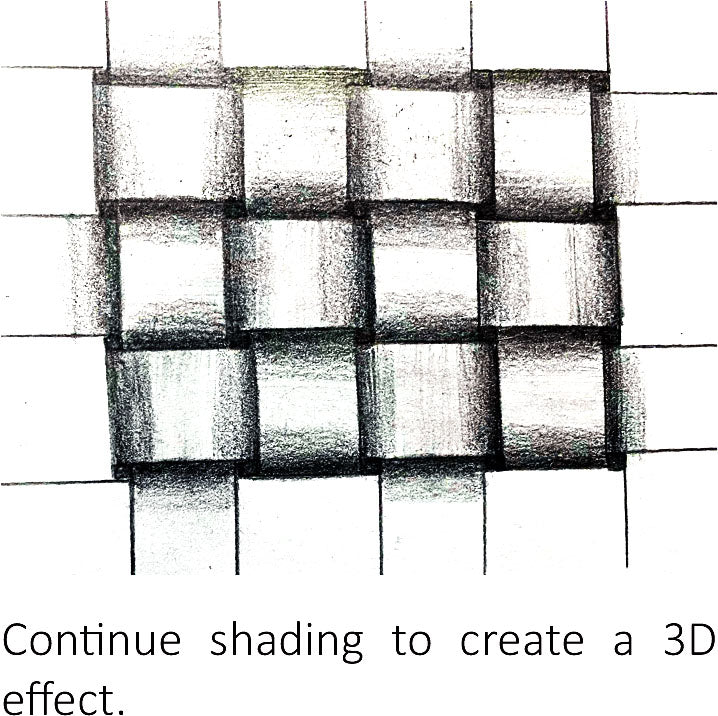 Weave Pattern Creative Grooming Result: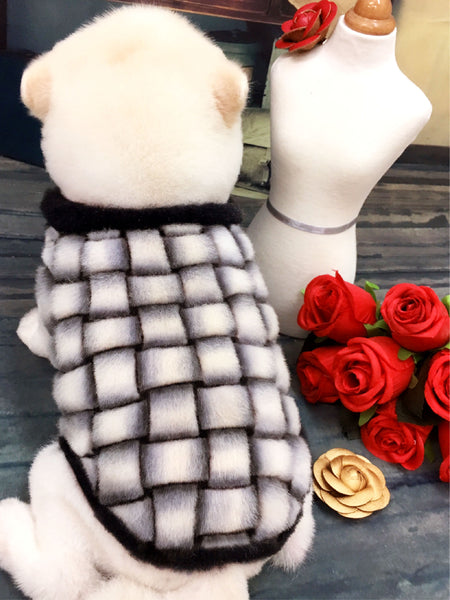 TIPS:
If you are not familiar with the use of pet hair dyes you can always try temporary pet-safe hair dye such pet hair chalk/ blow pens/ paint pen for the color shading for this weave pattern creative grooming.  
Try use different pet hair color to create a bright color weaven pattern!
Avoid dying your dog's hair if they have a skin condition or have irritated or itchy skin.
Use OPAWZ Dyeable Wool Pad to practice stylish fur decoration designs for creative grooming.