OPAWZ Spring Contest 2021
Creative Grooming Theme: Nature (animal print, flowers, greenery, seasonal theme, etc.)
Your furry companion with be the coolest pup at the park with eye-catching designs.
Give them a style as unique as you are for the Spring!
Announcing our winners of the OPAWZ Spring Contest 2021
Winners were determined by the most likes.
  1st place - Chasity McCord 
 2nd place - Tammy Pino  
 3rd place - Natalia Solovjeva
Congratulations!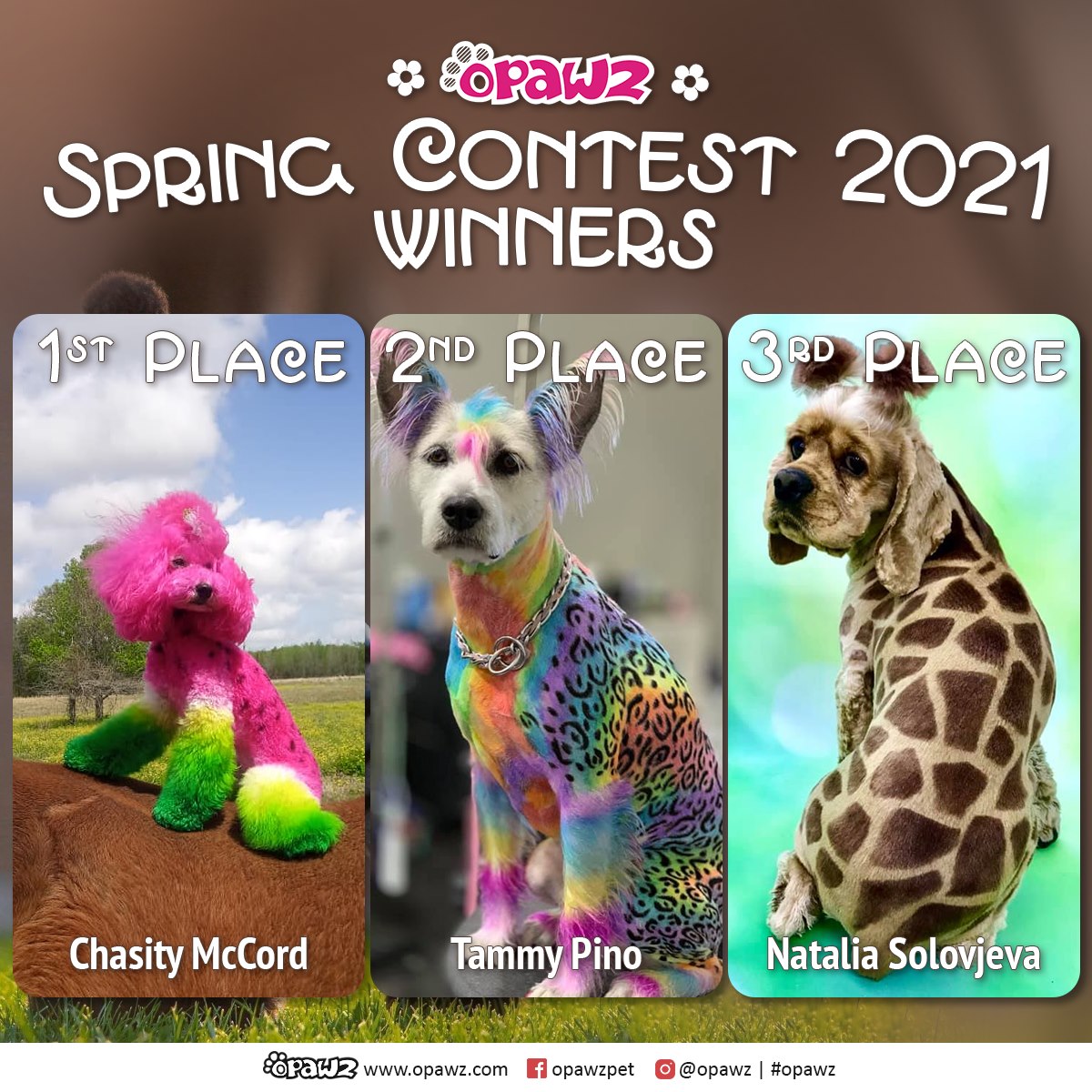 Below featuring
the top 3 likes and 
more selected entries from the OPAWZ Spring Contest 2021.
Thank you to all the participants! We are always wowed by the beautiful and creative work submitted every time. Please look forward to more creative grooming contests in the future!