OPAWZ HALLOWEEN Creative Grooming Contest 2022
Grooming Theme: Halloween Pet Grooming
Halloween-themed creative grooming ideas by professional groomers worldwide with OPAWZ.
Our judges:
Thank you Isabella Jane Doblas Jones and Gabriel Feitosa for your time and cooperation in judging our OPAWZ Halloween 2022 Contest! Congratulations to the winners and thank you everyone for participating and voting! 
Winners for the OPAWZ Halloween Contest 2022
1st place - Linda Draper
2nd place - Euge Gaston
3rd place -  Yamirka Marmolejos
Runners-ups
 Tristan Allen
Rebeca Page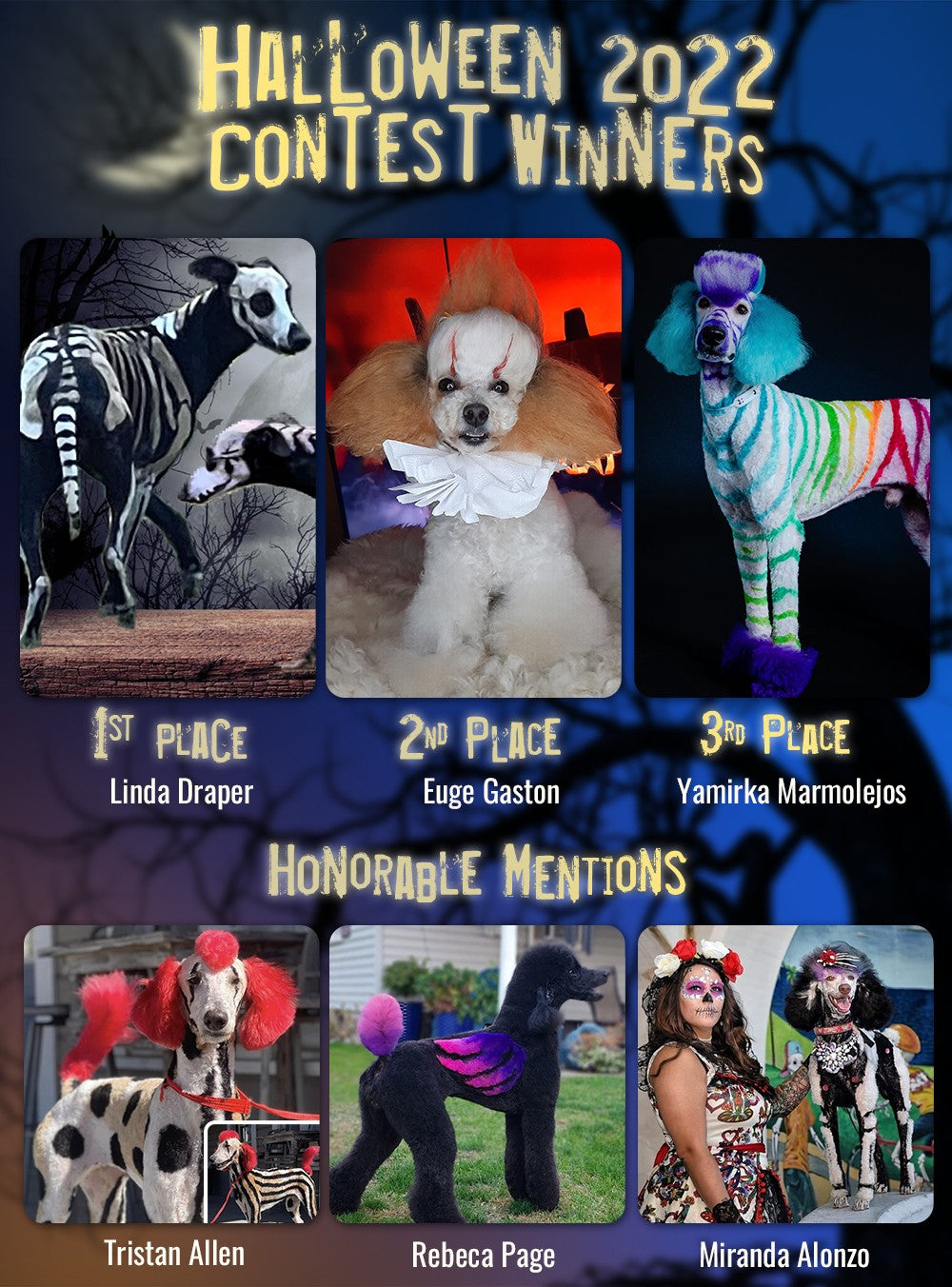 Below featuring the top 3 likes and our selected works from the OPAWZ Halloween Creative Grooming Contest 2022.